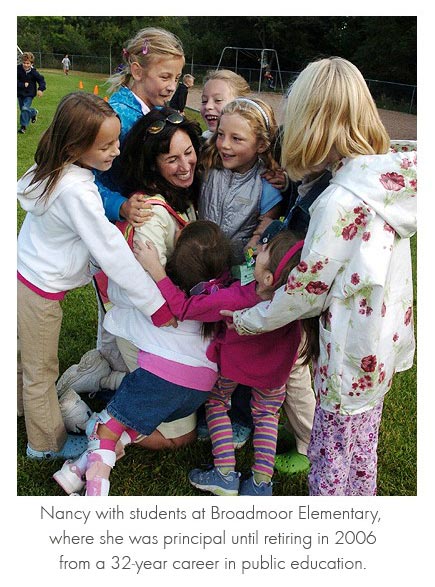 ABOUT NANCY
Nancy Saltzman is the author of the best-selling memoir RADICAL SURVIVOR, her inspiring and triumphant true story of a life marked by tragedy but defined by resilience.
Nancy was a respected and well-loved teacher and administrator in public education for 32 years. In her late thirties she was diagnosed with breast cancer, resulting in a mastectomy. Two years later, her cancer returned and her treatment included chemotherapy, radiation, and a hysterectomy.
But it was three years after her second bout with breast cancer that Nancy faced her toughest challenge, when her husband, Joel, and two young sons, Adam and Seth, were killed in a small plane crash in Colorado. Despite her overwhelming grief, Nancy was dedicated to remaining an effective principal and allowing her staff and students to both help her and observe her journey through extreme loss. She found that working with children and colleagues were key to her survival. Even after this crushing ordeal, Nancy continued to endure tragedies close to her: the untimely death of her sister, her best friend killed in an auto crash—a seemingly ongoing appointment with loss.
Today, Nancy is retired from public education, but is a sought-after speaker.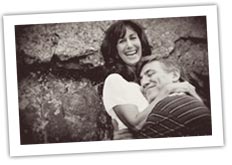 She spends much of her time traveling, promoting her book, and telling her extraordinary story with grace, honesty, and optimism to packed houses and captivated audiences. She lives in Colorado Springs, where she has a beautiful view of the mountains and the city lights. For fun, she walks her dogs, Macy and Nacho, in the mountain foothills, visits the library to feed her appetite for reading, meets friends for lunch, and laughs often with the new love in her life, Greg Roman.
More about Nancy:
-Received her B.A. from Colorado College, her master's degree in special education from the University of Colorado, and her Ph.D. in education from the University of Denver.
-Retired in 2006 from a 32-year career in public education, where she was a teacher, assistant director of special education, middle school assistant principal, and elementary school principal.
-Recognized as Colorado's National Distinguished Principal in 1998 while she was at Broadmoor Elementary in Colorado Springs.
-Awarded the American Cancer Society's Sword of Hope in 1999.
-Received the prestigious Milken Family Foundation Award for $25,000 in 2000 for her work in education..